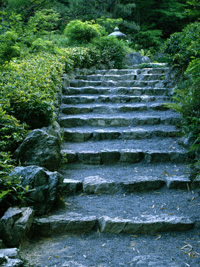 Psychology Services
Psychological Therapy
As a psychologist I have found that people benefit from a cognitive behavioural approach that enables them to reflect on how they feel, think and behave, in their situation. Sessions are structured in ways that help people to understand and focus on areas of difficulty. They are also educative in facilitating people to learn about themselves, and psychological methods that are based on evidence of improving psychological well-being. The sessions are collaborative in the process of working actively together to find good outcomes. I am a BUPA registered psychologist (provider number 30017000).
Psychological Coaching
Psychological coaching is a powerful method that can be used in a variety of ways. Life coaching enables individuals to identify and work towards new goals and choices. Performance coaching can assist you to identify obstacles to performance, for instance at work, and uses problem solving techniques to overcome these. Executive coaching focuses on a wide range of issues that affect performance as a leader or manager. For example, interpersonal issues in the management of people, or in relation to task or work/life balance issues.
The work is short term and focused and adopts a cognitive behavioural coaching model which enables you to reach your own goals and solutions.
Psychological Assessments for Work Related Problems
Often employees, managers and HR professionals may be unclear about the causes of work place difficulties and therefore be unsure what type of intervention is appropriate. I offer a specific assessment process to help individuals formulate and understand the problem and advise on the best way to work towards a solution or to find appropriate psychological help if needed.
Conflict Resolution and Mediation Services
Some individuals find it difficult to deal with conflict in the workplace. This can become particularly difficult if they have a management role. People benefit from learning skills that enable them to prevent and deal with conflict appropriately, before it reaches a stage of communication breakdown.
This work is short term and focused and can be used by new and experienced managers and employees to learn new skills of conflict prevention, or to help solve existing conflict.
I am a trained Mediator and can provide a pathway for parties in conflict to resolve a dispute in an amicable way.This can prevent the significant stress caused by utilising formal grievance procedures and litigation. Please see Mediation Services page for further information.
Supervision, Consultation and Mentoring
I offer organisational consultancy, supervision or mentoring for individuals with concerns about a wide range of organisational issues i.e. work/life balance, work related stress or career change issues.
This work can be either short term focused, for instance one session may be enough, or extend over time providing a regular form of support and professional development.
I pay particular attention to your specific work context and your role and use solid principles of organisational psychology and research to help you address work based issues.
Education and Training
I can provide you with bespoke training packages to meet your needs, for instance in organisational stress management, work/life balance and conflict management skills. I also offer workshops on counselling and coaching psychology and trauma management.
I teach on the Social Psychology of Work papers at the University of Cambridge and have completed a research degree in this area.
Clinical Supervision
I offer professional supervision and consultation for psychologists, medics at all levels and counsellors involved themselves in clinical work or the supervision of others.